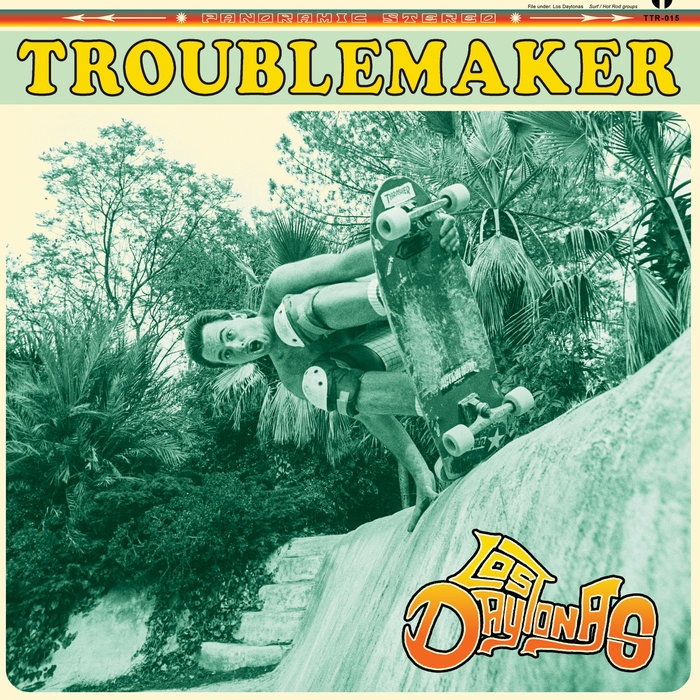 Review
SRW195: Los Daytonas - Troublemaker (Digipack CD). This is a co-release with Topsy Turvy Records who are doing the digital and black and gold coloured vinyl.
Buy it now - https://losdaytonas.bandcamp.com/album/troublemaker 
#losdaytonas #sharawajirecords #topsyturvyrecords #skateboard #skateboarding #fender #jazzmaster #surfcd #surfvinyl #surfmusic #surf #instro #reverb #twang
No more entries to show...
Items in this compilation
Comments
Chronology