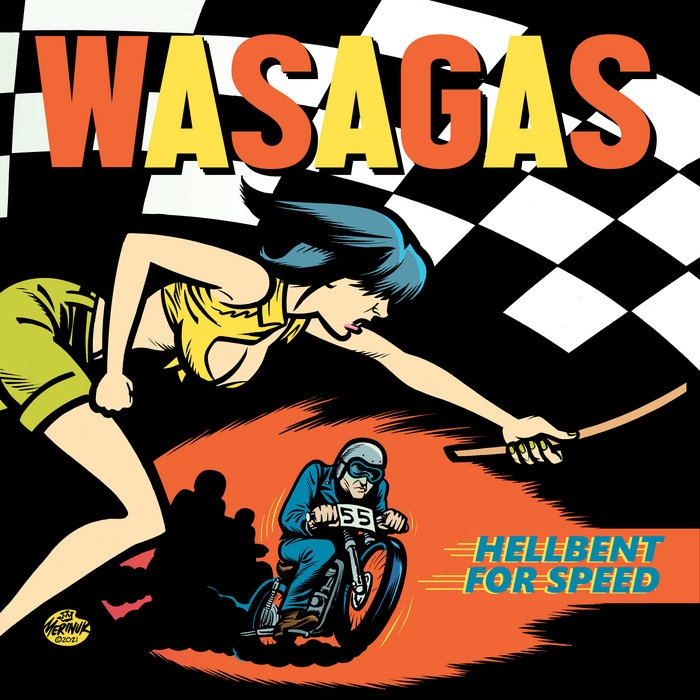 Released
March 2023
Format
Vinyl
Type
Added on
Friday, 24 March 2023
Genre
Surf
Number of discs
1
Edition date
March 2023
Country
United Kingdom
Label
Sharawaji Records
Catalog Number
SRW187
Edition details
7" Orange Vinyl EP
Tags
Review
SRW187 Mark Malibu and The Wasagas - Hellbent For Speed (7" Neon Orange Vinyl EP)
Turbo-charged 4 track EP featuring "Road Racer" (inspired by the Flintstones episode Indianrockolis 500, Hellbent for Speed, Fireball 407, and Jalopy Summer. Super groovy artwork by the legendary Darren Merinuk.
Buy it now - https://markmalibuthewasagas.bandcamp.com/album/hellbent-for-speed-ep
#markmalibuandthewasagas #wasagas #sharawajirecords #surf #surfmusic #instro #toronto #canadiansurf #hallmark #hallmarkguitars #surfybear #reverb #twang
Hellbent for Speed - EP
No more entries to show...
Items in this compilation
Comments
Chronology