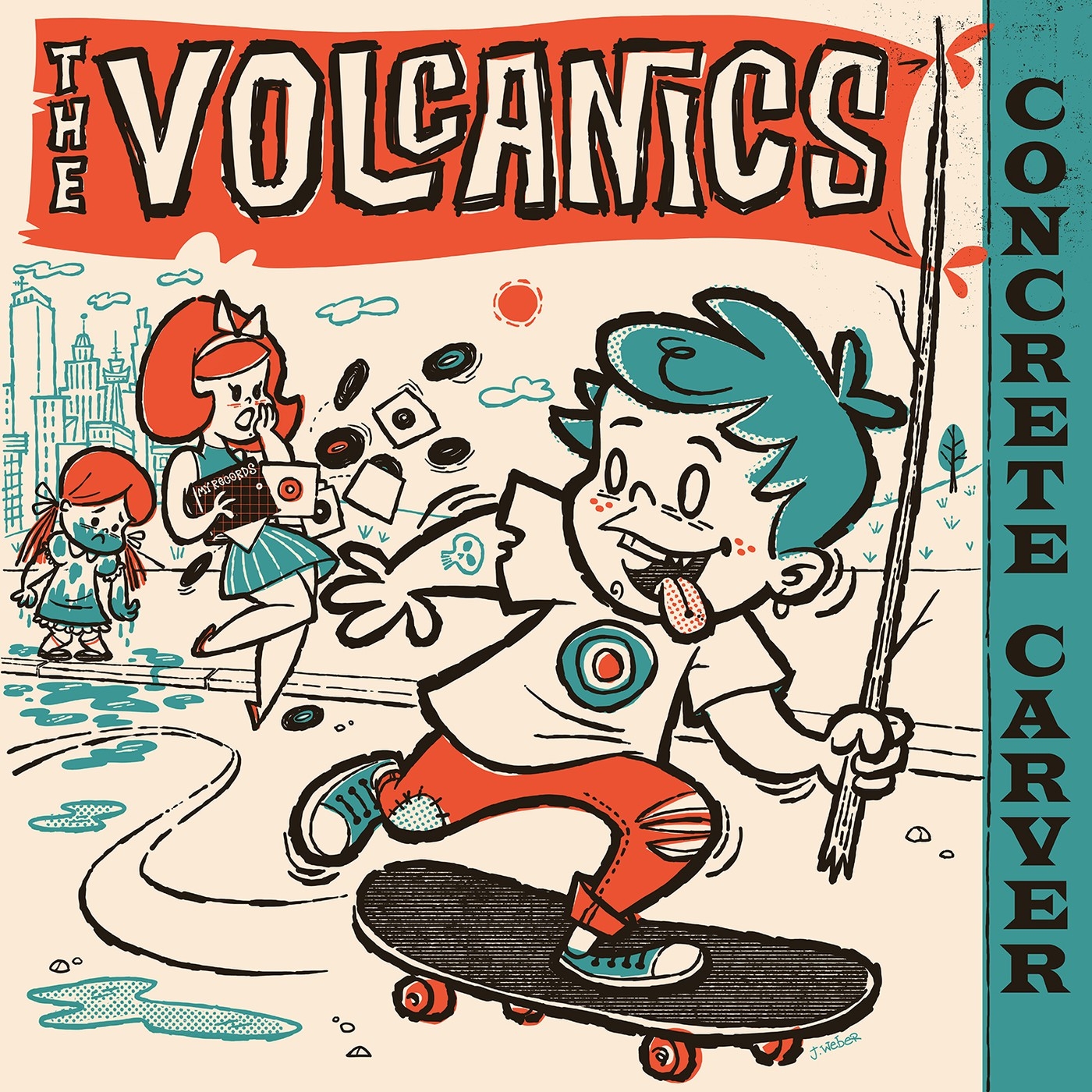 Released
August 2022
Format
CD
Type
Added on
Thursday, 28 July 2022
Genre
Instro
Number of discs
1
Edition date
2022
Tags
Review
CALLING ALL SIDEWALK SURFERS! The Volcanics are back with their latest collection of original instrumentals, Concrete Carver! Hailing from the suburbs of Los Angeles, The Volcanics embody the spirit of traditional Southern California surf music. Their dynamic sound (along with their signature sweaters and ties) draws from a wide variety of influences - from the frenzied double-picking sounds of 1960s surf rock to the stompin' energy of early garage rock `n roll.
credits
released July 29, 2022

Frankie De La Torre - Guitar
Jarrod Keith - Bass
Ben Marazzi - Drums

Recorded and Mixed by Jarrod Keith at The Hobby Shop Recording Studio - Highland Park, Calif.
Mastered by Bill Henderson at Azimuth Mastering
Artwork by Julian Weber
No more entries to show...
Items in this compilation
Comments
Chronology