Latest albums in rotation across the DripFeed network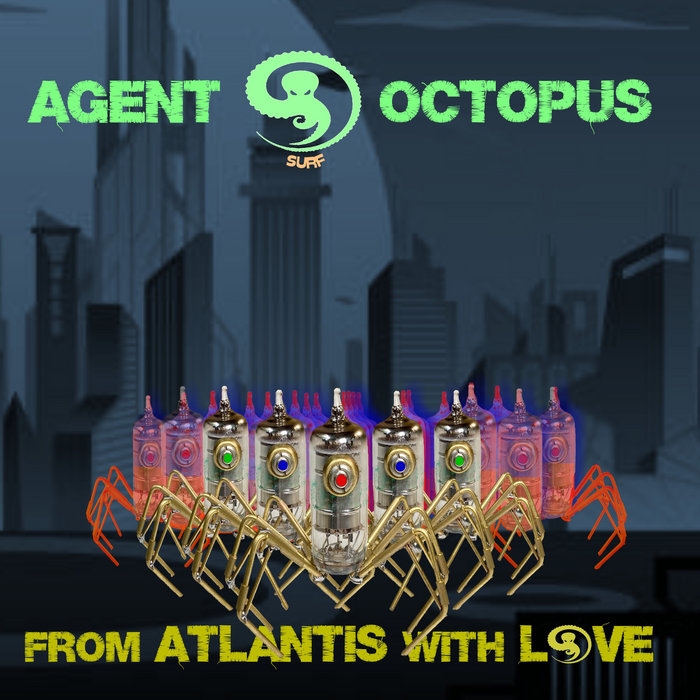 Released
July 2023
Format
MP3
Type
Added on
Monday, 10 July 2023
Genre
Surf
Price
7.00 $
Number of discs
1
Edition date
2023
Country
USA
Tags
Review
The Agents battle the sinister Kraken and his tube monster minions to save the underwater village of Kitezh which had remained hidden for over two centuries! In the midst of hand to hand combat with the Kraken, Rusalka is able to fire the Octo-sign alerting the Agents of the ememy's position...

Enjoy our newest EP engages a slightly heavier, but always reverb soaked melodic sound!
credits
released July 7, 2023
Featuring Grammy Nominated Chloe Mendola on Cello
(Silver Surfer: Redemption)
www.chloemendola.com
Chuck Sabo - Drums
www.chucksabo.com
Art Svrjcek - Lead, Baritone, Rhythm & Acoustic Guitars
Jim Colby - Lead, Baritone, Rhythm & Bass Guitars
Mixed by Gary Mankin
Mastered by Waltz Mastering
No more entries to show...
Items in this compilation
Comments
Chronology