Latest albums in rotation across the DripFeed network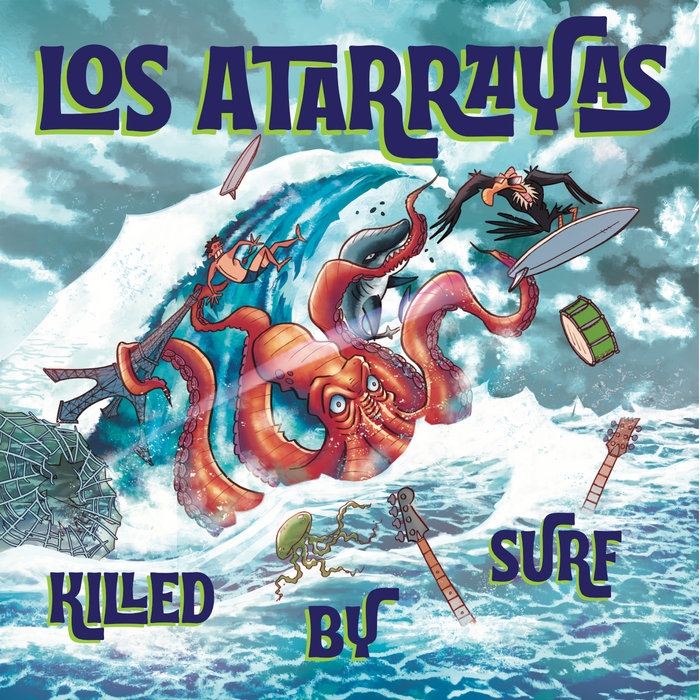 Released
2022
Format
CD
Type
Added on
Friday, 14 April 2023
Genre
Instro
Number of discs
1
Edition date
2022
Tags
Review
S IT SMOKE THAT IS COMING OUT OF THE TURNTABLE ???

Killed By Surf, the punkest instrumental surf record you've ever heard!
10 original wild surf'n'roll songs, melted with weird & unusual sounds, launched through a twangy, reckless, reverb-driven wall of sound!

Los Atarrayas are an international wild surf'n'roll trio based in Paris, France, with members from Colombia, France and Italy.
"Killed By Surf" is their first full length album, after the first EP "Première Vague", both on Surf Cookie Records, and the participation to the French surf bands compilation "L'Appel de la Surf vol.2", on Production Impossible Records.
credits
released October 7, 2022

Filo : guitar, ukulele, theremin
Tanguy : bass
Pablo : drums, percussions, monotron

Recorded, mixed and mastered by Nicolas Dufournet at Melodium Studio, Montreuil, 2021
Cover art by Mr. Bad, layout by Filo

All songs by Los Atarrayas.
No more entries to show...
Items in this compilation
Comments
Chronology