Latest albums in rotation across the DripFeed network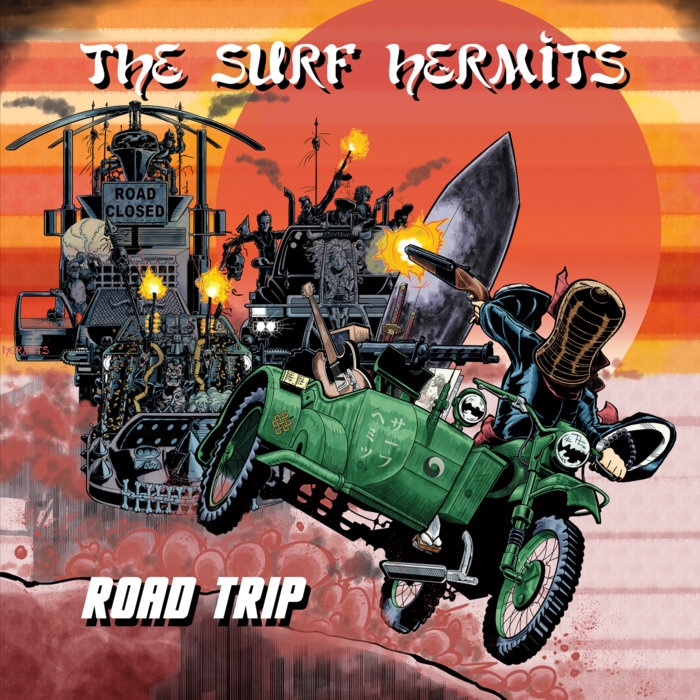 Released
August 2023
Format
CD
Type
/ Music
Added on
Friday, 11 August 2023
Genre
Instro
Price
12.00 $
Number of discs
1
Edition date
August 2023
Country
United Kingdom
Label
Sharawaji Records
Catalog Number
SRW270
Edition details
Jacket CD
Tags
Review
Stomp the gas pedal for a post apocalyptic road trip unlike any other! 12 tracks of modern surf mayhem, with another classic Rude Commissions cover art masterpiece.
The visual story that started with an ink sketch on the cover of Hang Zen and a beachside rumble on the cover of Showdown, now explodes into a furious chase across a post-apocalyptic landscape on the cover of Road Trip. Musically,  Road Trip blows up the wasteland with a road trip for the ages!  Hot rods, motorcycles, and a desperate chase under the bloated sun of a dying world.  Will our erstwhile monk escape to peacefully surf again, or will the gang catch up and learn a deadly lesson written in fire, steel and blood?  
Buy it now - https://thesurfhermits.bandcamp.com/album/road-trip
This is the way.
#thesurfhermits #sharawajirecords #spaghettiwestern #surfmusic #instrumental #creston #britishcolombia #surf #instro #reverb #twang #thisistheway
No more entries to show...
Items in this compilation
Comments
Chronology