Latest albums in rotation across the DripFeed network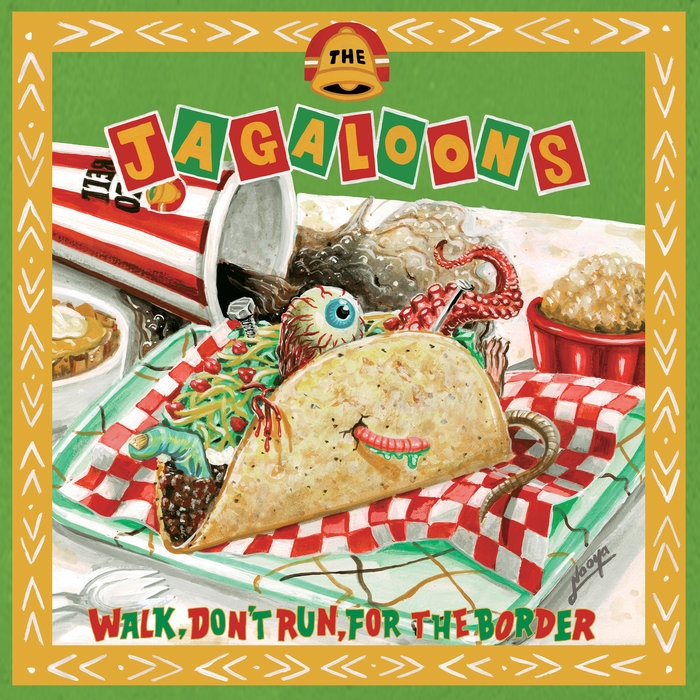 Released
October 2022
Format
Vinyl
Type
/ Music
Added on
Saturday, 08 October 2022
Genre
Instro
Price
16.00 $
Number of discs
1
Edition date
September 2022
Country
UK
Label
Sharawaji Records
Catalog Number
SRW197
Edition details
10" Vinyl EP
Tags
Review
SRW197 The Jagaloons - Walk, Don't Run For The Border (Guacamole Green 10" Vinyl EP)
When they said an all instrumental tribute to Taco Bell was impossible, The Jagaloons set out to prove them wrong. Their answer is a four new original tracks, proving that terrible food can inspire excellent music.
Available on Guacamole Green 10" vinyl and features artwork by Naoya Muga.
Buy it now - https://thejagaloons.bandcamp.com/album/walk-dont-run-for-the-border
#jagaloons #sharawajirecords #albany #albanynewyork #walkdontrunfortheborder #tacobell #instrumentalrock #surfmusic #surfrock #surfpunk #spaghettiwestern #eleki #surf #instro #reverb #twang
Walk, Don't Run, For The Border
No more entries to show...
Items in this compilation
Comments
Chronology