Latest albums in rotation across the DripFeed network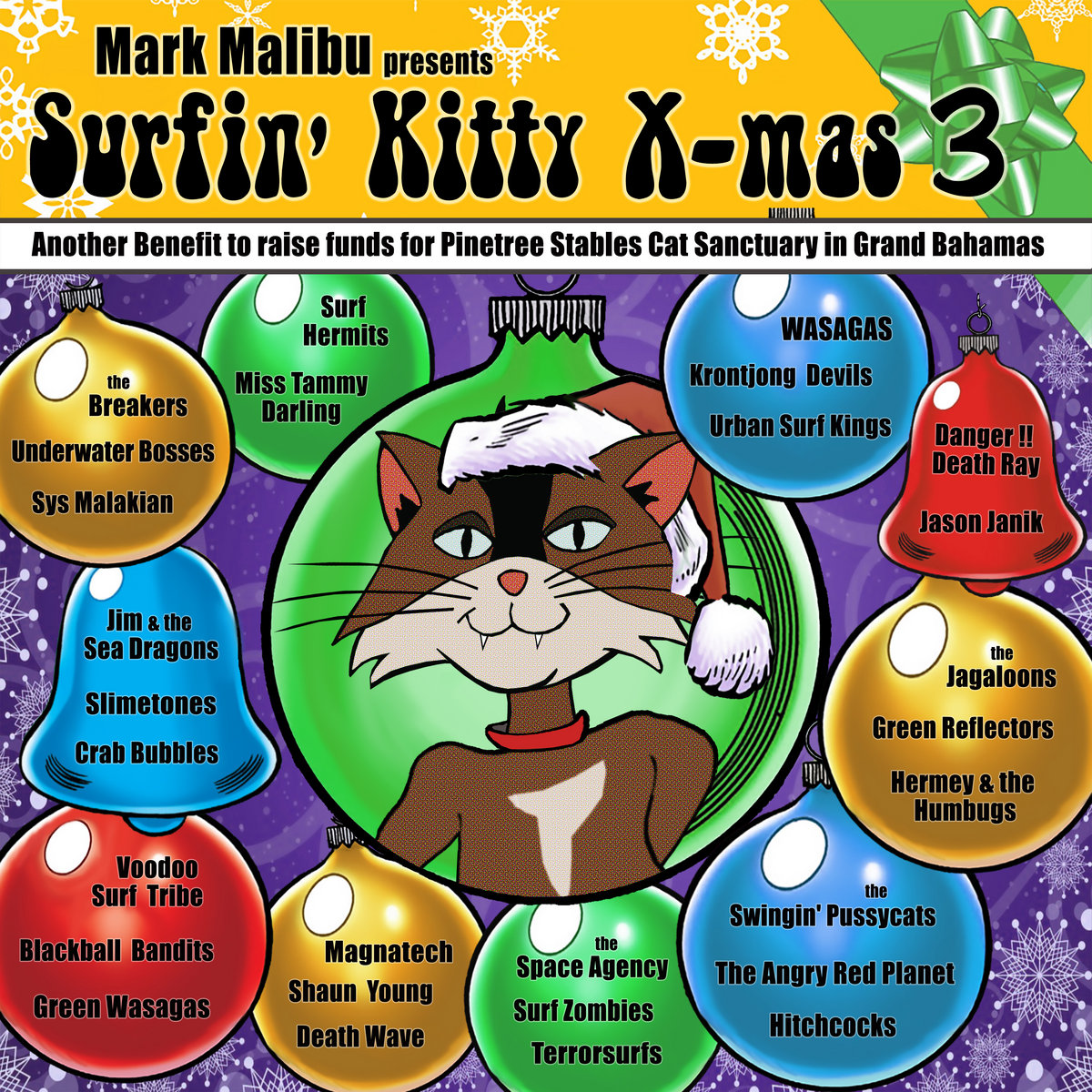 Released
November 2022
Format
CD
Type
Added on
Tuesday, 20 December 2022
Genre
Instro
Price
10.00 $
Edition date
2022
Label
Sharawaji Records
Catalog Number
SRW240
Tags
Review
8 Rock'n Holiday songs

This CD was produced in order to raise funds for Pinetree Stables/Cat Sanctuary in Grand Bahamas. Every cent from the sale of this CD/digital downloads will go to the sanctuary which spays, neuters, vets and feeds all the abandoned cats on the island.

Due to the HUGE success of Kitty X-mas 1 and 2 released in 2020 and 2021 we have come back with another which Im sure you'll LOVE... Every artist on this project donated their time and music. Their generosity should be commended. I am proud to call them all my friends.
credits
released November 17, 2022

This album was compiled and produced by Mark Sanders for Film PaniK Productions.

Mastered by Reuben Ghose/Mojito Mastering
license
Surfin' Kitty X-mas 3
No more entries to show...
Items in this compilation
Comments
Chronology