Latest albums in rotation across the DripFeed network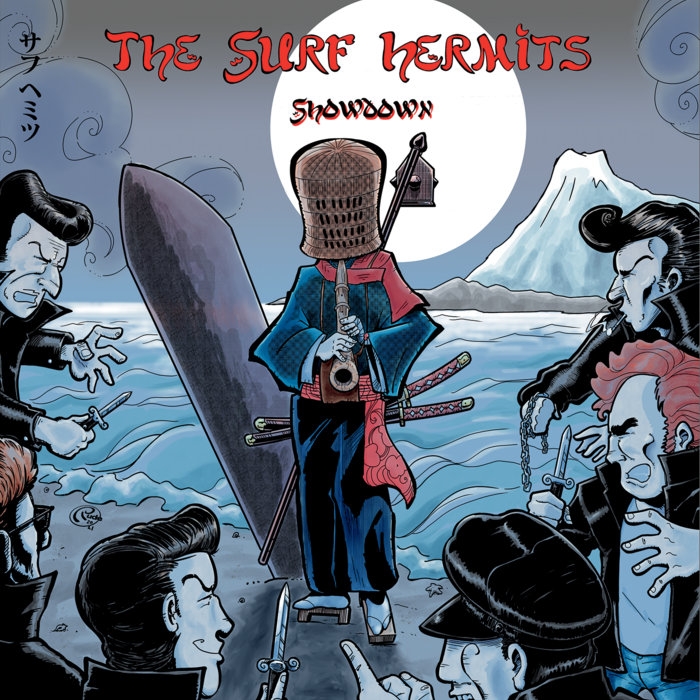 Released
May 2022
Format
Vinyl
Type
Added on
Sunday, 29 May 2022
Genre
Instro
Number of discs
1
Edition date
May 2022
Country
Canada
Label
Sharawaji Records
Catalog Number
SRW157
Edition details
Vinyl
Tags
Review
SRW157 Showdown is the 2nd album by the Surf Hermits - Canadian masters of melodic, hard driving instrumental surf music.  As a follow up to the debut album Hang Zen, Showdown is an evolution in the sound of the Surf Hermits with more high energy instro surf, more tracks, and more fiery performances.  Showdown will be released on May 25th by Sharawaji Records.
The Surf Hermits - Showdown preorder vinyl, CD and download here - https://thesurfhermits.bandcamp.com/album/showdown
This is the way.
#thesurfhermits #sharawajirecords #spaghettiwestern #surfmusic #instrumental #creston #britishcolombia #surf #instro #reverb #twang #thisistheway
No more entries to show...
Items in this compilation
Comments
Chronology