Latest albums in rotation across the DripFeed network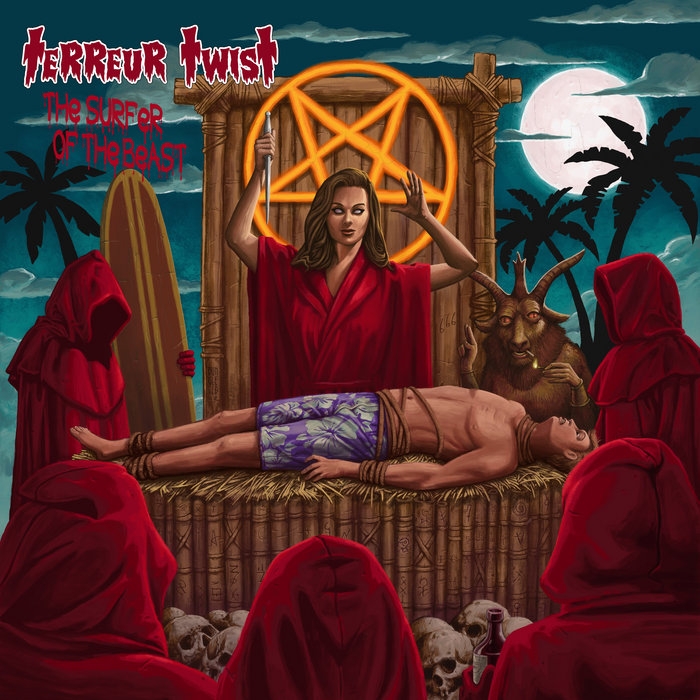 Released
December 2022
Format
CD
Type
Added on
Tuesday, 20 December 2022
Genre
Surf Metal
Price
6.66 $
Number of discs
1
Edition date
December 2022
Country
United Kingdom
Label
Sharawaji Records
Catalog Number
SRW244
Edition details
Jacket CD
Tags
Review
SRW244 Terreur Twist - The Surfer Of The Beast (Jacket CD), including 1 x original #satanicsurf composition of exactly 666 seconds and 4 x #heavymetal covers exclusive to the CD.
Terreur Twist is an instrumental surf music trio from France. Black humor and burlesque horror mingle with the atmosphere of beach parties from the 1960s.
Buy it now - https://terreurtwist.bandcamp.com/album/the-surfer-of-the-beast
#terreurtwist #sharawajirecords #lesdisquesplatre #surfcookierecords #stryckhninerecordz #surfmusic #france #chalonsursaône #surfCD #heavymetal #metal #horrorsurf #fender #surf #instro #reverb #twang
No more entries to show...
Items in this compilation
Comments
Chronology